How blood clots form
Blood clotting is a natural process that allows the blood to thicken and form a clot or thrombus of blood cells. When a blood vessel is injured, platelets clump together and strands of the blood protein fibrin glue them together in order to stop the bleeding. Eventually the clot helps form a protective scab over a healing wound.
But sometimes blood clots form even when a person has not been wounded or cut. Although most blood clots naturally dissolve on their own without complications, there are two situations in which they can create great damage: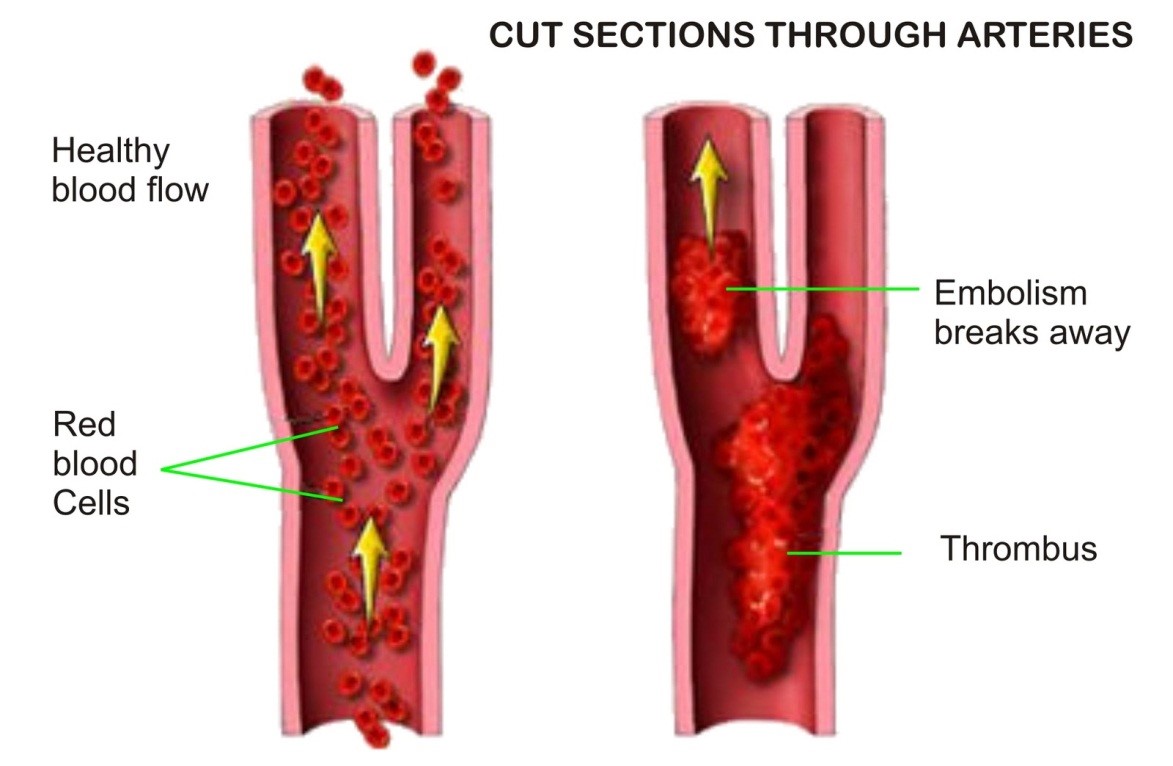 THROMBUS
– can form in an artery which could block the flow of blood and cut off oxygen supply. This can trigger a heart attack and result in damage, destruction (infarction), or even death of the tissues (necrosis) in the heart. In the brain, blood clots also block blood and oxygen from reaching necessary areas, which can result in senility and/or stroke.
EMBOLUS
-a piece of the blood clot that could form in one of the heart's chambers and then travel through the bloodstream, lodging in either an organ or an artery and cutting off the blood supply from that point
The chances of developing thrombi increase as we age
Although the human body produces more than 20 enzymes for making blood clots, it produces only one enzyme—plasmin—for dissolving them. The problem is, as we age the production of plasmin slows down, making the blood more prone to coagulation. And since plasmin is produced by endothelial cells throughout the body, it is possible to develop blood clots anywhere in the body.
To make matters worse, fibrinogen levels rise as we age. And high levels of fibrinogen levels usually lead to increased platelet aggregation, blood clots, and eventually heart attack or stroke. In fact, high fibrinogen levels are considered a more dangerous risk factor for heart attack and stroke than high cholesterol.